The Why Knot Party House has new owners!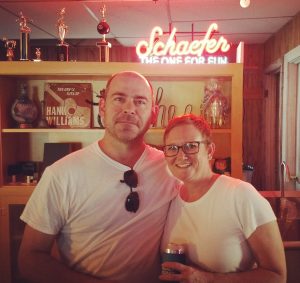 What's New?
What started as a hobby during the Covid years became an obsession.
During the downtime, Michelle started studying wine with the Wine and Spirit Education Trust (WSET) based in London, and finished her Level 3 certification in 2021. Along the way, James learned some things, too.
Now that she's a certified wine nerd (and he's still a nerd), it's time to share the fun of wine with you.
Starting in 2022, we'll be offering wine tastings, classes, and a monthly wine club.
We'll be taking extra Covid precautions and continuing with strict health protocols to keep us all safe and to help keep our sense of smell and taste in working order.
Cheers, y'all!